We hope you've enjoyed the Christmas programs so far, ECC, 3rd and 4th grades. This evening is the 2nd grade program at 6 p.m. Come and join us!

Come and join us tonight for the 3rd and 4th grade Christmas program at 6:00 pm -multipurpose gym.

Chouteau-MazieSchools is aware of an incident that occurred last Friday on one of our afternoon bus routes. Along with local law enforcement, a full investigation is being conducted. The safety, and protection of our students is always our first concern. Necessary actions will be determined once the investigation is complete. 

Have a safe and Happy Thanksgiving break. See everyone back again Monday, December 2nd.

Exercise grows brain power! Chouteau Elementary's ACTION BASED LEARNING LAB is open for buisness. Chouteau Elementary is a great place to be!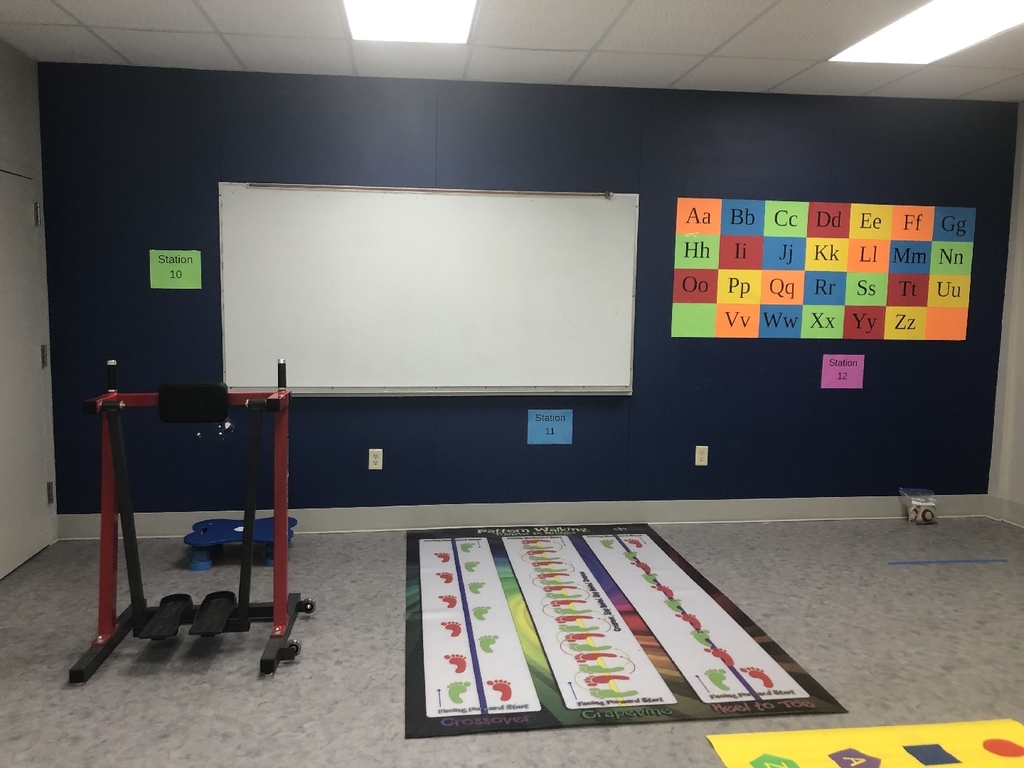 Wildcat Angel tree is up! We have over 100 kiddos on the tree this year. If you are able, please come "adopt" an angel or two. The tree is located in the Elementary cafeteria. Gifts are due back to the Elementary school office December 17th. Please bring gifts wrapped with Wildcat tag attached. Thank you ahead of time for your generosity.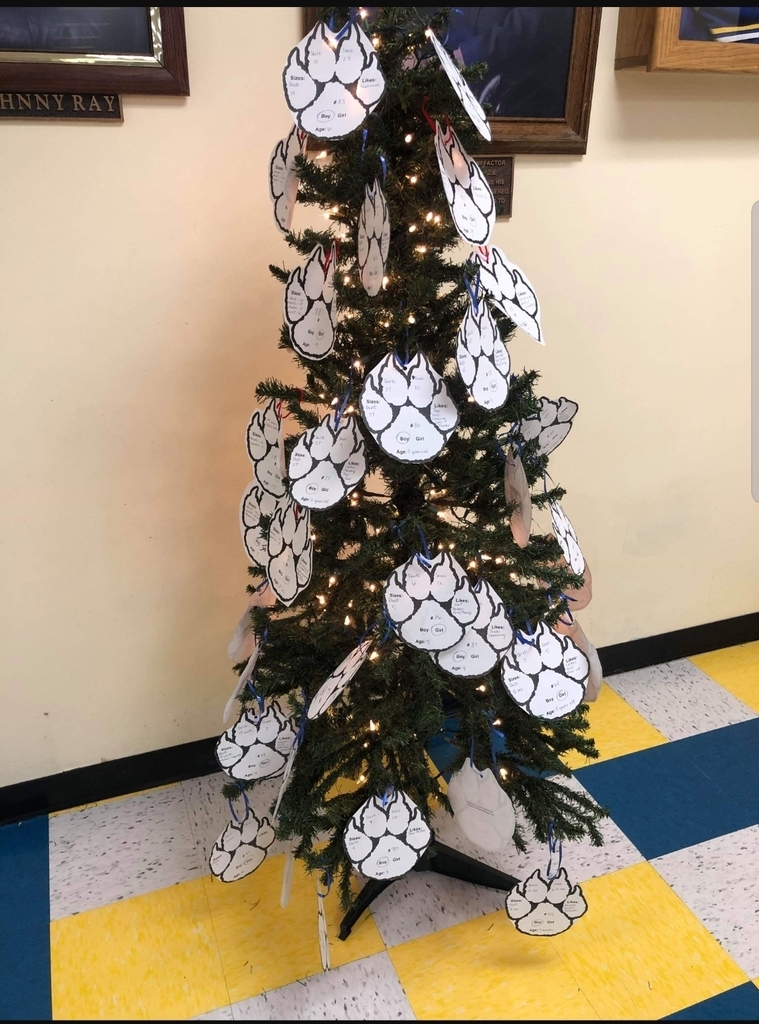 Congratulations to Adam Klucevsek, Region 3 Cross Country Coach of the Year! Thank you Coach K. for your dedication to the Wildcats.

2nd annual District Cultural Event was a success. Elementary art winners will be announced tomorrow.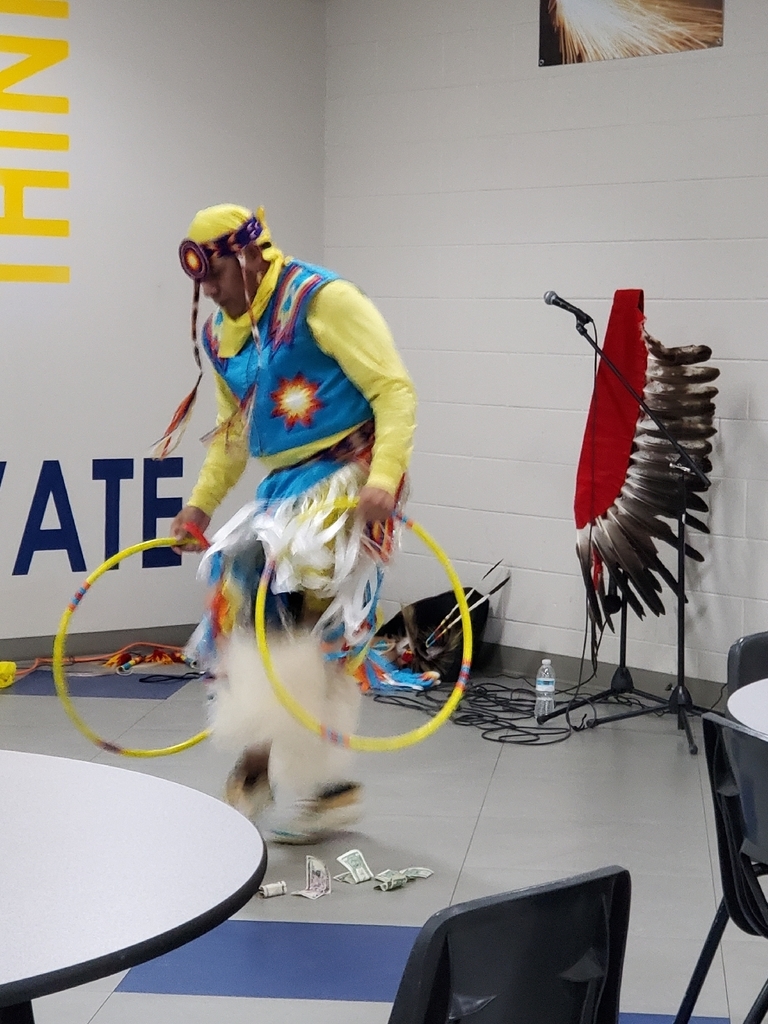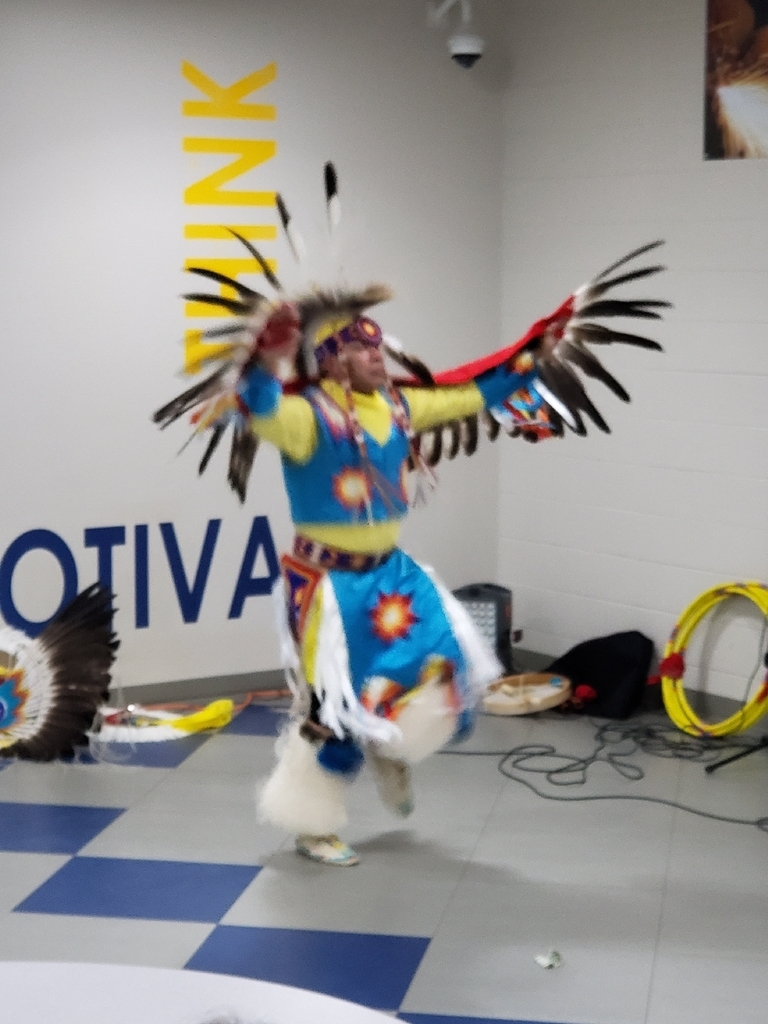 Cherokee Nation and Community Services ID event. Tuesday, November, 5th 4:00-6:00 at Chouteau Highschool.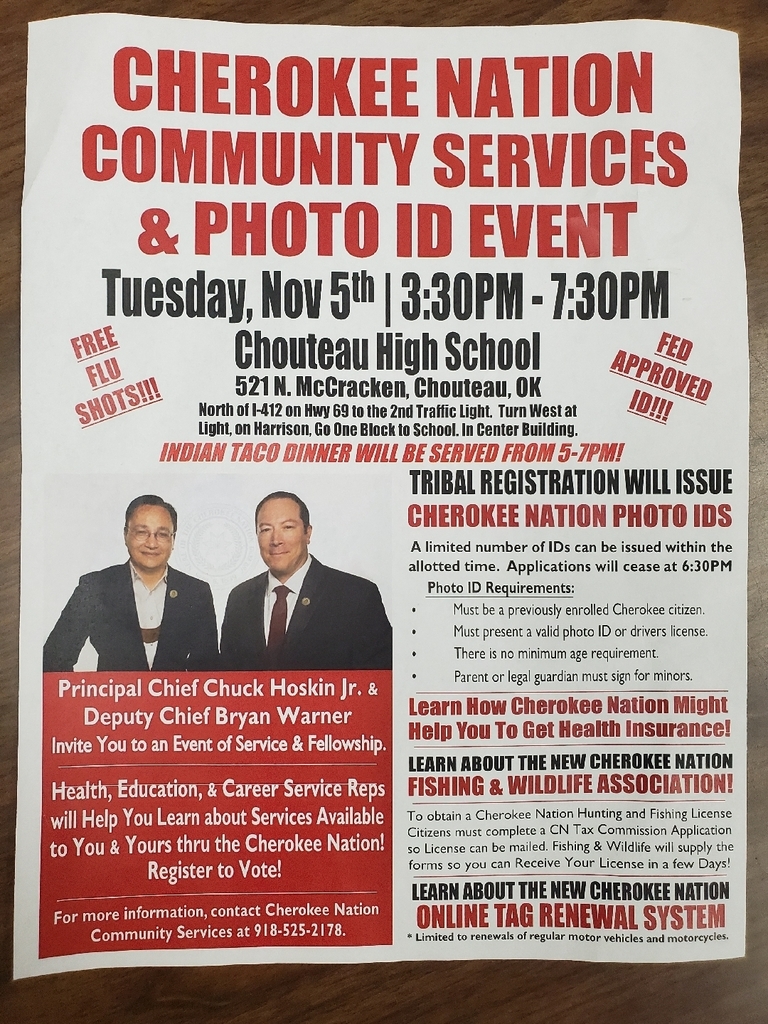 Thank you Chouteau Fire Department for coming to teach our students about fire safety today.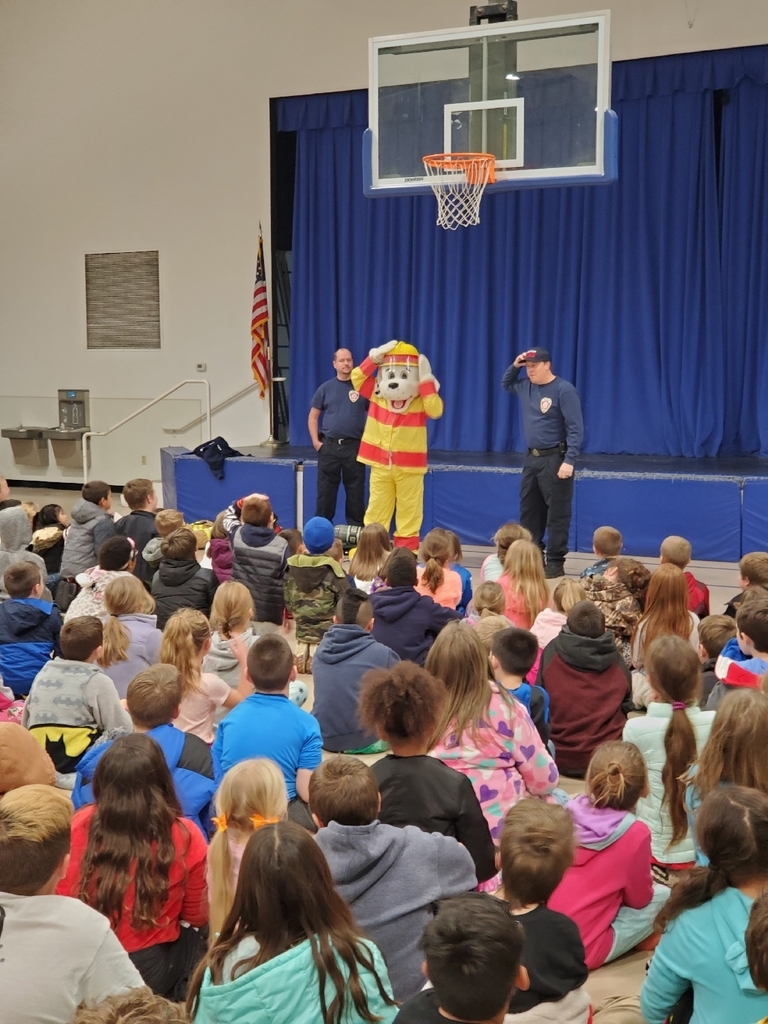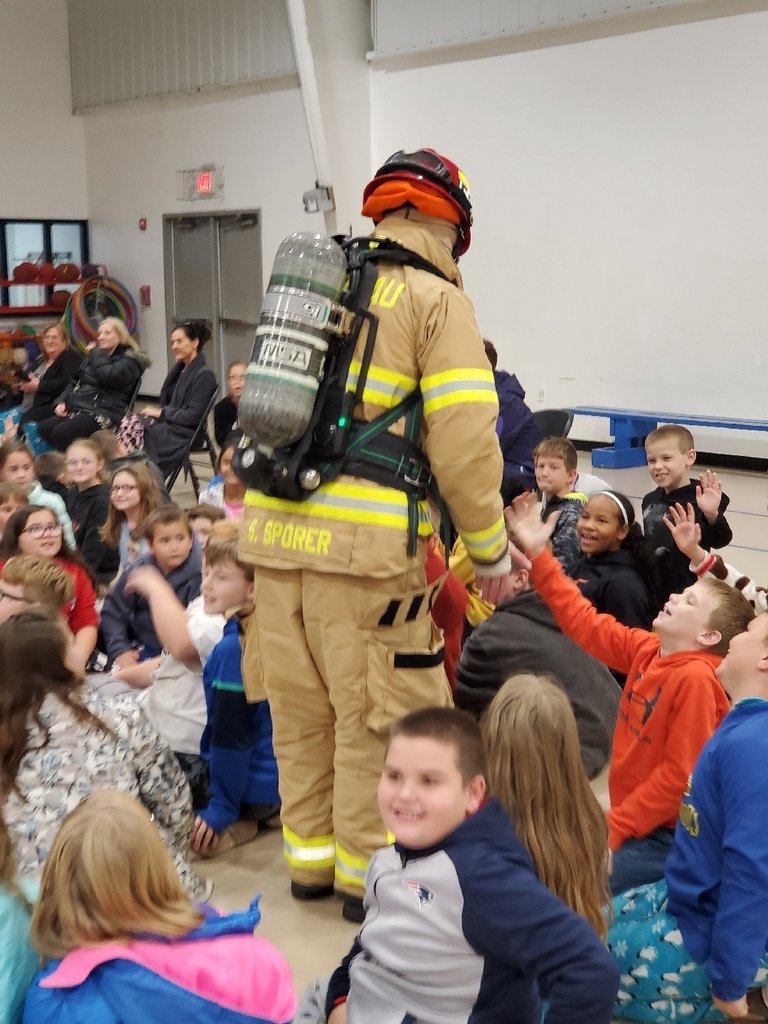 2nd Annual District Native American Cultural Night November 5 3:30-7:30 Chouteau High School Art Show Awards Pre-K-12th grade 6:00pm Indian Taco dinner 5-7 pm Tribal card registration elder care foster care college and career services

Fall Carnival Reminder!!! Friday October 25th @ Chouteau Elementary Cafeteria & Multi Purpose Gym 5:00-7:00 pm $5 entry per person (no buying tickets this year) Lots of games, prizes, and fun!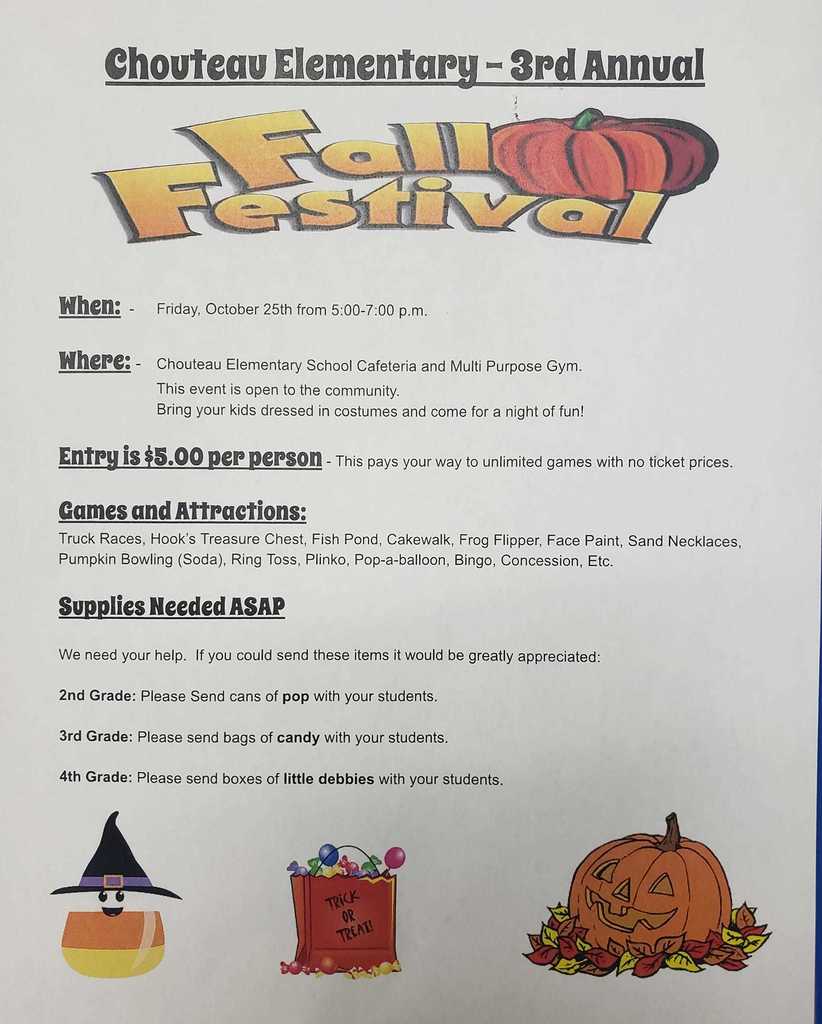 Parent/teacher conferences and fall break are coming this week. Students will be out of school Wednesday-Friday this week. Conferences will be after school Tuesday from 3:30-6:30 and Wednesday morning from 8-11. We hope to see you there!

The Oklahoma Caring Van will be providing free flu immunizations for children.

Thank you Chouteau-Mazie voters! Your support for our students and our district is what makes this such a great place! It's a great day to be a Chouteau Wildcat/Mazie Mustang!

Vote!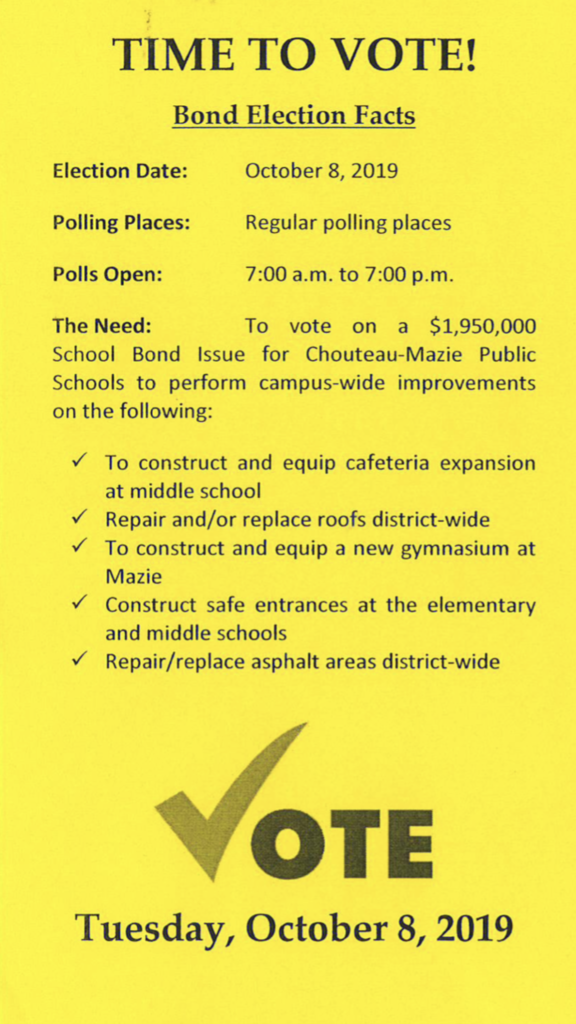 Mrs. Bendure's class designed parks after reading, Tales of a Fourth Grade Nothing: Judy Blume. The student's shared their designs and reasoning behind their park designs. Great job!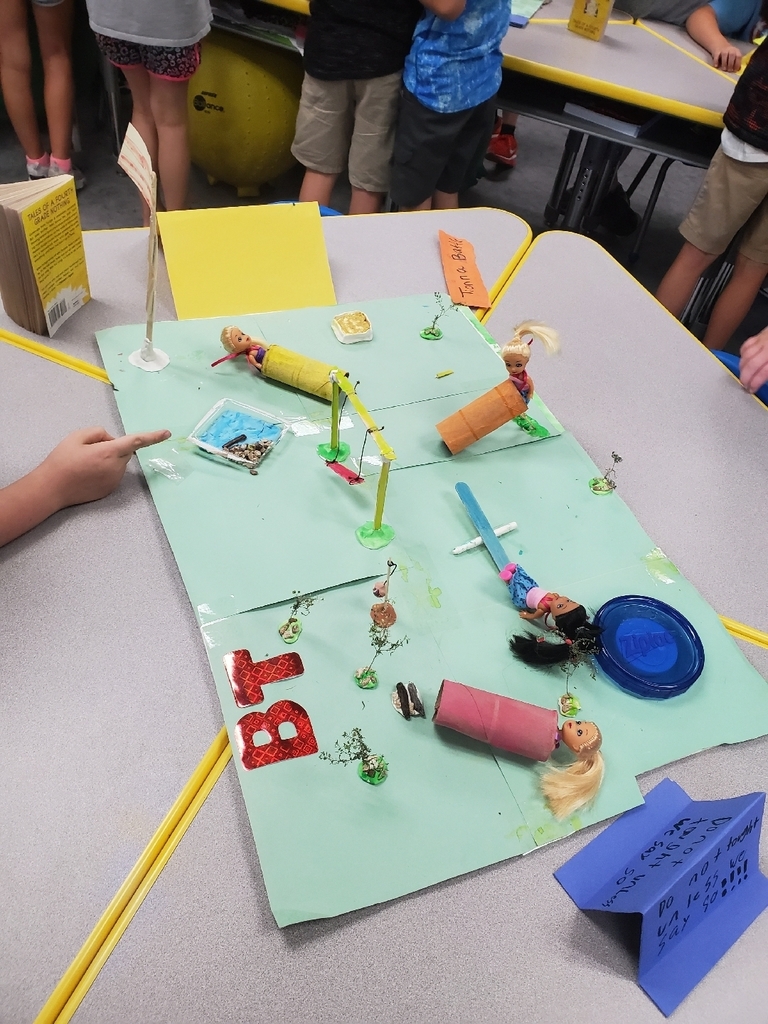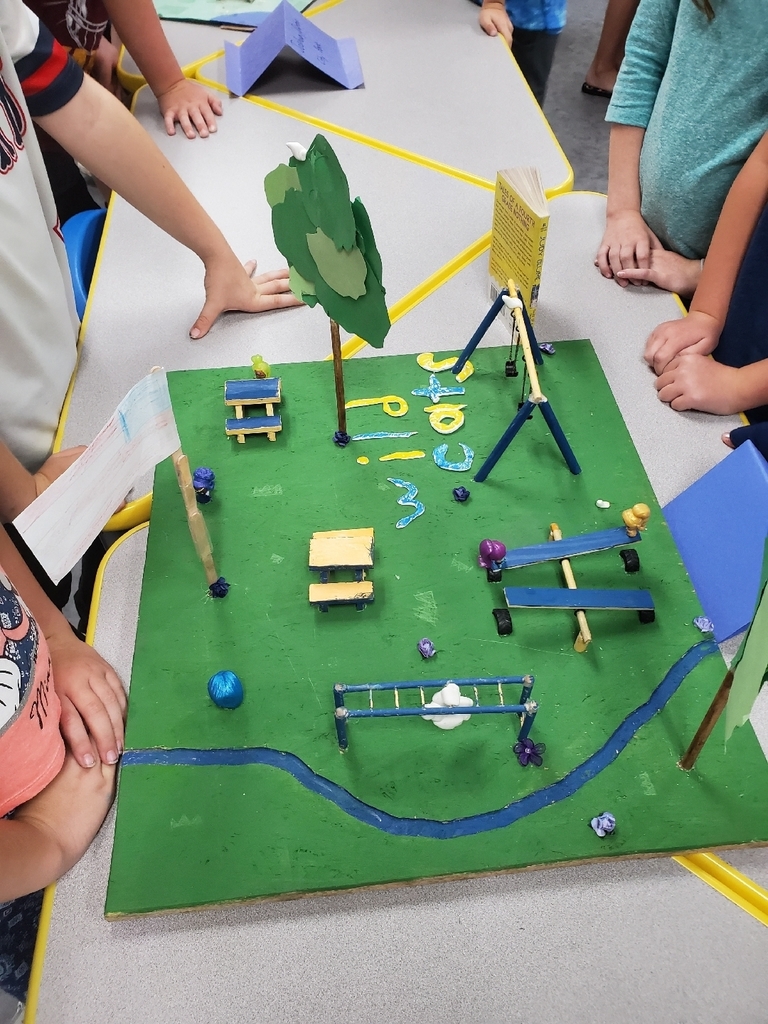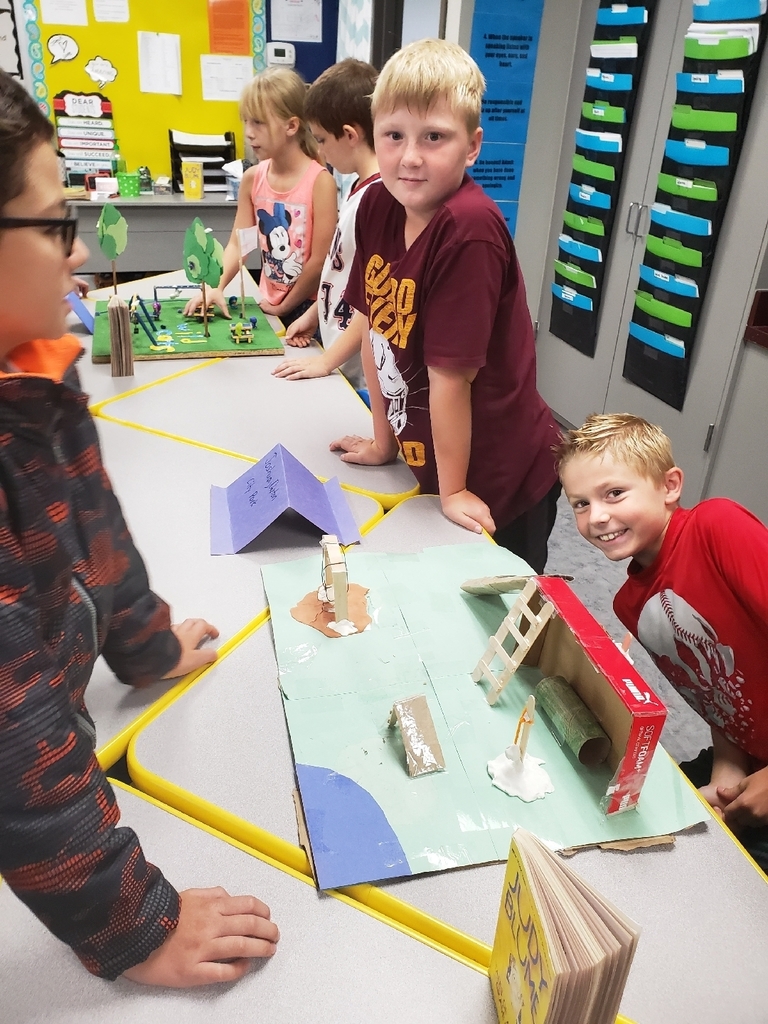 September Students of the month. Character Trait was Accountability Front: Jayce Wallace, Katie Burkholder, Kinslee Morrison, Abigail Graham, Eli Burris Back: Abby Williams, Hannah Coblentz, Josie Esterline, Rilei Kerlee, Quincy Byrd

August Students of the Month representing RESPECT! Front: Nicholas Reed, Crystal Gudde, Amelia Wassom, Rielynn Hurley, Flora Vaughn Back: Travis Tracy, Mason Yoder, Serenity Morrison, Boston Messer.  Not pictured is Raddley Pruett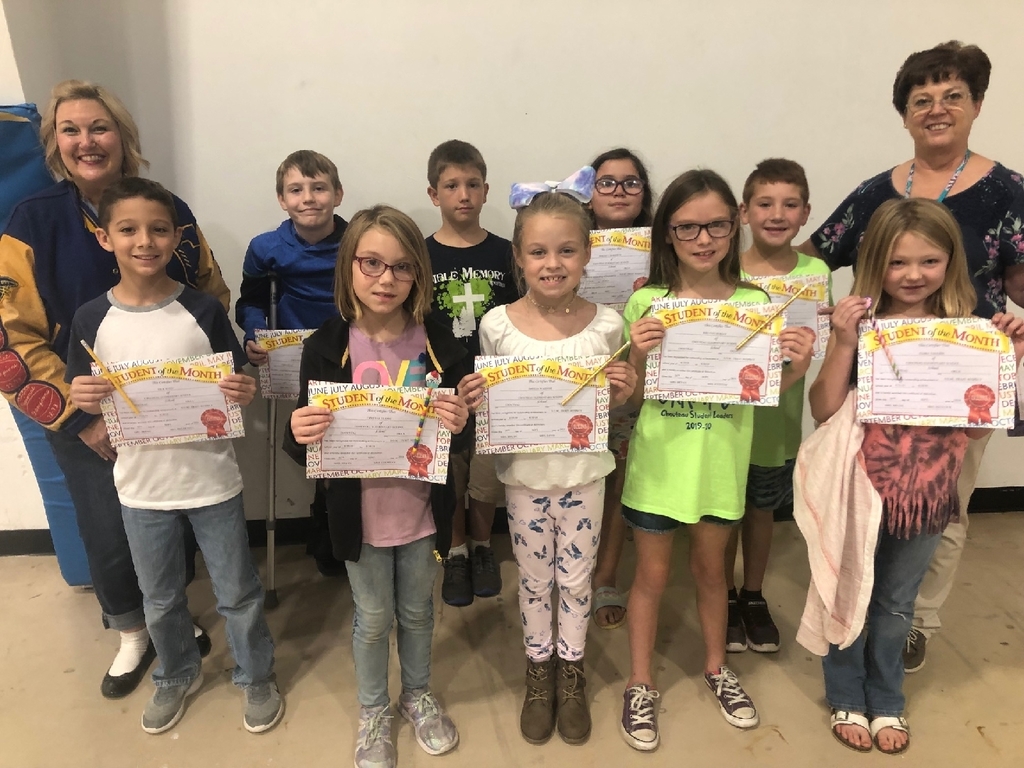 Good news! We will be back in class tomorrow at Mazie Elementary. See you in the morning.