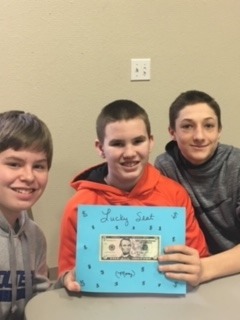 Middle School Motto
I am a Chouteau wildcat!
I achieve my goals by being dedicated and committed to MY education.
I am Prepared and focused.
I allow my teachers to teach and my classmates to learn.
I take pride in myself, my school, and my community.
I respect myself and others.
I exhibit kindness and tolerance.
I am responsible and accountable for my actions.
I am a unique and special individual.
I am AMAZING!
I am a Chouteau Wildcat!
Chouteau Middle School Creed!
H - Helpful
E - Encouraging
R - Respectful
O - Outstanding
E - Exceptional
S - Students