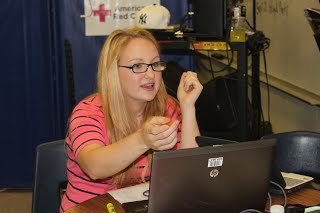 Junior Information
Chouteau High School
Wednesday, August 07, 2019
Juniors have a lot to think about during their second to last year of high school. Below are some tips and important information.
ACT Test: Juniors should begin thinking about taking the ACT Test during their junior year. You may register for test sites and dates on www.act.org.
PROM: Juniors are responsible for raising money for the Chouteau Junior/Senior prom. Each student is responsible for raising $100 if they plan to attend. The junior class holds a couple fundraisers to help throughout the year. Participation in the fundraisers is mandatory in order to waive the $100 fundraising fee. Juniors may not attend the prom without raising the money. If you change your mind at the last moment and want to attend, but didn't participate in the fundraisers, you will have to come up with the additional $100. See Mrs. Hawkes or Mrs. Reider for information about the prom.
JOSTENS: If you haven't purchased your class ring or your Letterman's jacket, tSenior Information
Welcome to your Senior Year! There is a ton of information, fees, and applications that can sneak up on Seniors if you put it off until the last minute. Make sure you have a plan.
YOU ARE NOT REQUIRED TO PURCHASE YOUR ANNOUNCEMENTS FROM JOSTENS, BUT YOU MUST HAVE A CAP AND GOWN IN ORDER TO WALK AT GRADUATION.
his year is a good year to get them since the amount of money a students spends their senior year is high. It will help you financially if you get these ordered by your junior year.